Featured Web Host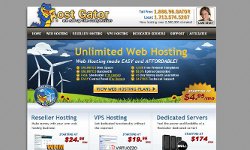 Sponsors
The biggest ever web hosting directory and hosting community!
Target your products or services and Advertise Here.
Recommended
Submit a Website Hosting Review
Submit a website hosting review of your current low cost website hosting provider to CheapWebsiteHostingReviews.com.
To have a review accepted, you must have a website that is currently hosted (at the time of this submitted review) by the host for which the review is being submitted for the review to be accepted.
Fill out the form